---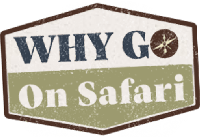 Why go
on Safari?
---
This 'All Request' view shows who's working on each response, what's the status, and when it's due.
---
Everything in
one place
Get everyone working together in a single system. Everything you need to track and work on is available in Safari.
Watch the tour video
Easy online
delivery
A built-in delivery portal automatically sends login credentials to the issuer and makes your response available.
Watch the tour video
Built-in payment
collection
Cost recovery is a snap. Just choose an invoice option and Safari collects payment online.
Watch the tour video
As a large employer with a small legal team, we need to punch above our weight. Paper-based processes and makeshift systems are dangerous. Safari is addressing our specific needs, not just at the GC level, but at the team's level. It makes their life easier.
MICHAEL KAPLAN
General Counsel
Red Robin
Customer
story...
Our motto is "smarter banking," and our legal process team is working smarter with Safari. We've eliminated tracking in spreadsheets and automated our subpoena response processes. And because invoicing and payment are so simple, we've also increased collections.
NICK MITCHELL
Vice President, Legal Affairs
Logix Federal Credit Union
Customer
story...
We weren't looking for a subpoena response system, and didn't know that a system like Safari existed. It has worked really well for us. It's been easy to use. And the ability to audit the entire process is important.
JONATHAN RUPP
General Counsel
Mountain America Credit Union
Customer
story...
Safari is saving us about 30-60 minutes per subpoena. The template feature is so intuitive. We pick which letter we want to send, and it sends!
CHRISTINA SANTANGELO
Litigation Manager
Red Robin
Customer
story...
---
Manage every step
along the path
---