---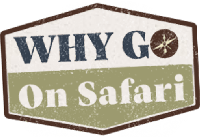 Why go
on Safari?
---
Visibility and Tracking
View unassigned levy / account garnishment orders that require funds to be seized or identify orders with answers or payments due this week.
Ease of Use
View matter details in a sidebar alongside the served document.
Data Capture
Capture details specific to the process and paste a screenshot of the debtor's account.
This view shows who's working on each matter, what's the status, and when it's due.
---
---
Bird's-eye-view
of the levy process
---
Intake
RECEIPT
New garnishment orders come in via a registered agent feed, internal email to the system, or manual entry.
ASSESS
Identify whether the debtor is a customer and has accounts with funds, funds are exempt, or the served document is a duplicate.
Seizure
ACCOUNTS
Track accounts and amounts seized; record exempt funds; and store a screenshot of the debtor's account.
ANALYSIS
Instantly view orders with unseized funds and confirm the cumulative amount frozen for all orders.
Tracking
ANSWER
If interrogatory answers are required, track the answer date and store a copy of what was sent.
RELEASE
Document a partial or full release from the creditor. Safari automatically updates the funds to be paid.
Payment
PREREQUISITES
Ensure payment is made on the required date or confirm that a court order was received before making payment.
RECORD
Use prefilled payment records to save time and minimize typing errors.
Automate Matter Creation
Email scanned copy of manually served order directly into a new Safari matter
Direct Feed from Registered Agent
Receive served orders and populate data with a feed from your registered agent
Centralized Intake
On one screen view all new orders that are unassigned or check which funds are not yet seized
---
Accounts
Capture accounts, amounts seized, and details of any exempt funds
Review
Quickly route to manager or in-house lawyer for review or confirmation
No Funds
If there is no account or if no funds are available, auto-generate notice to garnishor and close matter
---
One System
Easily search and find details and status in one place
Action Reports
View a list of all orders with an upcoming answer or payment due
Releases
Auto-update the seized amount with partial or full releases by the garnishor
View documents inline
Review served order alongside matter details and upcoming tasks
Screenshots
With one click, upload a screenshot image of debtor's account detail
Automate correspondence
Auto-populate and send standard communications from templates
---
Recordkeeping
Capture key payment information such as account, amount, check number and date
Pre-filled with Validation
Generate pre-filled payment entries that the system validates for accuracy
Fees
Track fees collected from the garnishor or processing fees charged to the debtor
---
Run reports
View preconfigured or custom reports and charts
View activity
Audit history captures every action taken in the system
Limit access
Restrict certain matters and actions to specified users
---
Compliance
Meets highest industry standards such as HIPAA, GLBA, and 23 NYRR Part 500
Auditing
SOC 2 compliant verified by an independent auditor annually
Encryption
All client data encrypted at rest (AES-256 bit) and in transmission (SSL-TLS 1.2)
---