CASE STUDY
Five Questions: A regional bank shares their experience with Safari

In 1893—the year that First Merchants Bank (FMB) was founded—paper-based technology broke new ground with the unveiling of the world's first punch card tabulating machine. 128 years later, many banks still handle subpoena response in paper-based processes that haven't progressed much since Herman Hollerith's big invention.

Meanwhile, FMB has updated their process by taking subpoena response online with Safari.
As a top 15 bank on Forbes' list of "America's Best Banks" for the fourth consecutive year, FMB strives for a culture that reflects the best technology and people—and that includes Safari.
CLIENT PROFILE
First Merchants Corporation
---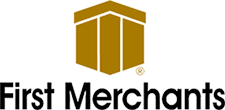 HEADQUARTERS
Muncie, Indiana
OLD PROCESS
Tracked with spreadsheets
OLD DELIVERY
Email or mailed documents
OLD INVOICING
Manual
Safari SOP
A regional bank shares their experience with Safari
We talked with Ashley Ewing, Research Specialist at FMB, about the new technology they're using to manage subpoena response:
Question
What was your old subpoena process?
"Before Safari, we routed and tracked all of our requests manually."
We got served with paper requests by mail and into our branches, or by fax or email. Sometimes, the direct recipient didn't know where to send the document, so it would get inter-officed around until it made its way to the right place. Then our team scanned it, stored it on a network folder, and separately filed the original paper document.

Once we identified and collected the requested documents, we scanned them and then responded by email—although sometimes an issuer requested paper, which we shipped separately.
Question
How was the Safari setup?
"I was skeptical at first… but after a few months on Safari, I would never go back."
I had some doubts because this was another program we had to learn, and I had my rhythm with a manual process that I'd developed over 3 years. But our Safari implementation was quick and smooth. I was processing subpoenas on our first day.
Question
What's been the biggest improvement?
"Now we have everything in one place."
I used to scan requests and send them to our counsel, then he'd review and send a message that I matched up in a separate workflow system. Now I use Safari to route new subpoenas, and he adds his notes directly in the system and routes back to me. It works really well.

Instead of keeping response documents on a network folder, with communications in email or a correspondence file, now we have one organized system. It's amazing.

Once a response was sent, I used to spend time manually collecting all of the information and moving it into a network folder for reference. Safari does all of that for us automatically. It used to be that if someone called after the fact, I needed to track down the information. With Safari, we can pull up everything immediately.
"Choosing Safari was an easy decision—we went from first look to implementation in less than a month."
Valerie Deckman
Document Retention Specialist, FMB
Safari SOP
A regional bank shares their experience with Safari
Question
Do you have a favorite feature?
"The templates make my job much easier."
For cover letters and routine correspondence, we created Safari templates that pull directly from our system data. We used to edit a Word document for every form and piece of correspondence. Now we send letters with one click. We're saving at least 15-20 minutes per request just on that.
"Culturally, we strive for the best technology and people. We want to get away from manual processes because they take time and cost more in the long run. We're relying on Safari to replace outdated processes."
Brian Hunt
Senior Vice President and
General Counsel, FMB

Question
Would you say Safari is a good value?
"Yes. We are saving significant time and money."
Everything goes much smoother and more quickly. I don't have to manually tag every document, which was a hassle. Overall, we save at least 30 minutes per subpoena and as much as 45 minutes. I used to write key data points on a post-it note and attach it to the file folder for reference. Now, that's stored in Safari and we reuse it for our cover letters, correspondence, and delivering responses—I don't have to flip back and forth or re-enter information.