CASE STUDY
How two credit unions transformed their subpoena response process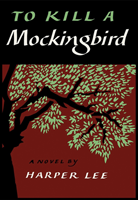 "Better be careful he doesn't hand you a subpoena."
Harper Lee, To Kill a Mockingbird
The warning may be sound, but most financial institutions can't avoid being handed a subpoena—often many times a day. Each one requires intake and assessment, then collecting and securely delivering responsive documents. Requests proliferate, and it becomes a challenge to respond properly and on time.
THE CHALLENGE
Working with disjointed processes
that rely on outdated technology
---
Like most companies, Logix Credit Union and Mountain America Credit Union were doing the best they could with manual processes that relied on 1990s technology. No purpose-built system was available to manage their responses, so the only options were to either invest in expensive, custom-developed software or make do with their existing programs and resources.
Both Logix and Mountain America tracked requests with manual entry in spreadsheets, created folders to collect and vet responsive documents, and delivered responses using email, couriers or SFTP. To try and get their costs reimbursed, they had to manually create invoices and then track down payment from issuers. For Logix, pursuing a small response fee wasn't worth the effort unless they used a courier for delivery. Mountain America billed more often, but collection results were mixed and following up on payment created more work.

COMPANY
Logix Federal Credit Union
HEADQUARTERS
San Diego, California
OLD PROCESS
Tracked with spreadsheets
OLD DELIVERY
Email or FedEx package
OLD INVOICING
Manually, and only for responses delivered via FedEx

COMPANY
Mountain America Credit Union
HEADQUARTERS
Salt Lake City, Utah
OLD PROCESS
Tracked with spreadsheets
OLD DELIVERY
SFTP file transfer
OLD INVOICING
Quicken payment request
Safari SOP
SOP Response Simplified
© Safari SOP

All Rights Reserved
Safari SOP
How two credit unions transformed their response process
"We weren't looking for a subpoena response system and didn't know that a system like Safari existed.
It's worked really well for us. It's easy to use and the ability to audit the entire process is important."
Jonathan Rupp
General Counsel,
Mountain America
THE SOLUTION
Simplifying with updated technology
In response to these challenges, Logix and Mountain America both discovered a better way with Safari SOP. They've identified at least five major benefits.
SIGNIFICANT TIME SAVINGS
Using Safari to automate previously manual processes, both credit unions estimate that they are saving 30-45 minutes per request.
Quickly routing for attorney approval within the system
Auto-generating standard documents and communications (e.g., custodian declaration or acknowledgement to issuer)
Making responses available using the built-in SecureShare™ portal, eliminating separate setup and payment for delivery
Auto-generating invoices and presenting them in the portal rather than sending them
Collecting credit card payment in the system when the issuer downloads the response, so there's no need for follow up
"Our motto is 'smarter banking,' and our legal process team is working smarter with Safari. We've eliminated tracking in spreadsheets and automated our subpoena response processes. And because invoicing and payment are so simple, we've also increased collections."
Nick Mitchell
Vice President, Legal Affairs,
Logix
SECURE, INTEGRATED ONLINE DELIVERY
Safari's built-in portal automatically sends login credentials to the issuer and makes responsive documents available for download
IMPROVED COST RECOVERY
Logix previously sought cost recovery only if a response was delivered via FedEx (versus email). Now, with consistent invoicing, their average recovery has increased by 50%.
Mountain America increased average cost recovery per info request from $24 to $96.
"Prior to Safari, we were recovering about 60% of what we invoiced. As part of our implementation, we learned we weren't billing enough to cover our response costs. And now that we've automated collections, we're recovering nearly 4 times as much."
Amanda Sundell
Legal Processing Specialist,
Mountain America
Safari SOP
SOP Response Simplified
© Safari SOP

All Rights Reserved
Safari SOP
How two credit unions transformed their response process
AUTOMATED TRACKING AND REPORTING
Within each request, every action is captured in the audit history, including what documents were provided, when the issuer accessed them, and when the invoice was paid
All information is reportable (e.g., request types, costs recovered, and trends).
QUICK IMPLEMENTATION, IMMEDIATE BENEFITS
Logix completed the entire process—technical review, contract review, system setup, and training—in 3 weeks.
Mountain America's roll-out of single sign-on involved a 30-minute technical meeting. They then went live following a 90-minute implementation and training call.
"It's not like you need training. Setting up Safari was a breeze. After a short walk-through call, we started processing subpoenas right away."
Christina DiBianca
Legal Support Analyst,
Logix
CONCLUSION
Safari SOP makes it possible
Safari is the first system designed specifically to meet the challenges of routine information requests. It's a simple-to-deploy alternative that is providing quantifiable benefits to customers. In fact, Safari might be your law department's easiest opportunity for process improvement.

"Last month we used the Safari SecureShare portal to deliver over 1,100 responsive files. It was so easy, and we have a built-in audit record of everything. I can't imagine going back to our old system."

Amanda Sundell
Legal Processing Specialist,
Mountain America
Safari SOP
SOP Response Simplified
© Safari SOP

All Rights Reserved